The four pillars of SMS in Aviation
The four pillars of SMS in Aviation
The four pillars of SMS in aviation are safety policy, risk management, assurance and promotion. This paper will assess their value in creating a proactive and predictive safety program. The foundation of safety management system is the first functional component, safety policy. The policy outlines procedures and processes that are necessary for the organizational structures to help meet safety objectives. Some of the objectives include management commitment and responsibility, safety accountability, coordination of emergency response planning and SMS documentation.
Safety Risk Management
Safety risk management is the second component, which requires development of processes to provide an understanding of the public transportation system. It also aids in the maintenance by allowing individuals to identify hazards associated with the systems after which procedures for risk management are developed. An analysis and assessment of the risk resulting from the hazard helps institute controls and reduce risks from those hazards.
Safety assurance
Safety assurance involves safety performance monitoring and measurement in which activities focus on assessing the organizations health and putting an emphasis on safety. Monitoring external sources of safety information should be part of safety assurance. Management of change is important as external or internal changes introduce new hazards requiring response management processes to major changes in operational procedures asserts. Continuous improvement of the SMS program is also part of the safety assurance by utilizing quality tools such as internal evaluations.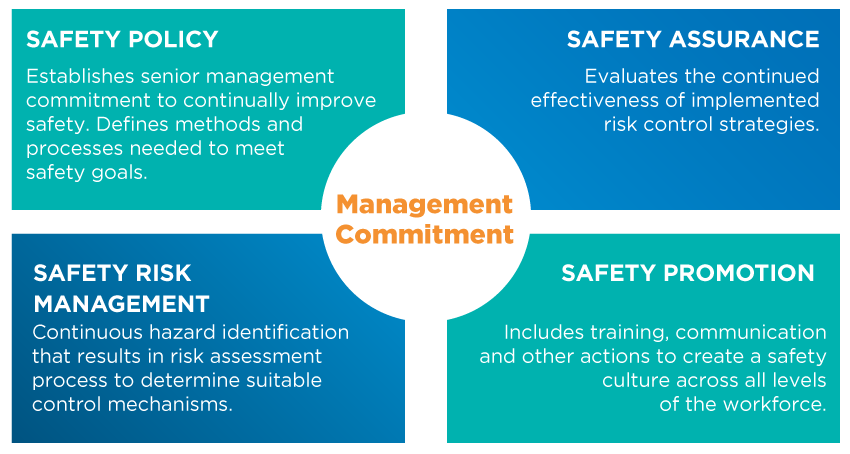 Safety promotion
The fourth component is safety promotion and it involves training and education through which operators identify safety-training requirements for each level of management and employee group. The training addresses safety responsibilities, compliance to operating and safety procedures, reporting hazards and ensuring employees have work knowledge and skills to complete work activities. Besides that, safety communication is also done for continuous improvement through sharing lessons from investigations, hazard report analysis and operational safety assessments. An essential feature of safety communications is feedback to operational personnel
Do you need help in your aviation assignment and term papers? Please contact Academic-answers.net for the best online writing services
https://www.youtube.com/watch?v=CwzobD6C4M4   
Place your ORDER now and get a discount.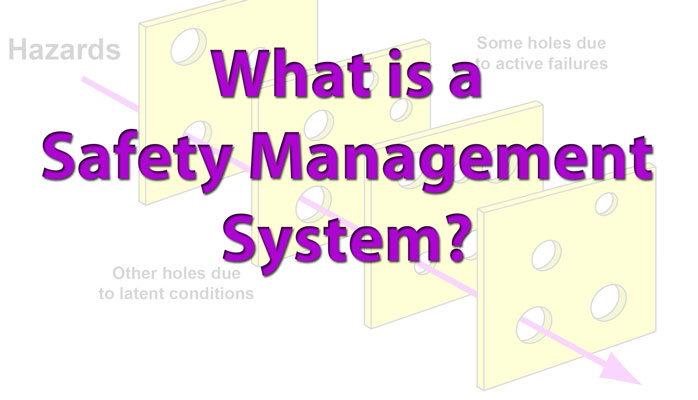 The four pillars of SMS in Aviation
Welcome to https://academic-answers.net
Looking for an essay writing service? You found one! At https://academic-answers.net you can order a custom written essay just for $9 per page.
Whatsapp: +1(951)901-6064
https://wa.me/19519016064