Some very useful tips for MBA aspirants
Some very useful tips for MBA aspirants
Some very useful tips for MBA aspirants
Master of business is one the most popular and pursued course by the students all over the world. MBA also has many topics in it like HR, business operations, international and much more which gives many filed and career options. And the demand for degree holders of MBA has also increased to great extent because of the huge growth in industrial sector. After completing your bachelor degree you can also be one the students who want pursue MBA.
But with all the dreams and aspirants you can't just enroll into MBA for your professional life instead you also need to be ready to spend good amount money to pursue it. Try to go for internationally recognized universities In today's world skills are not everything in professional life, you also need to have a good degree from a good recognized university.
So first you need to sit in front of a system and search and list down the good recognized universities and ways to apply in them. So be ready to apply in them and also get some idea about them from your mentor or teachers. Try to go for one year program instead of two year program As an inhabitant of the contemporary world which is fast and smart, you also need to be wise.
Some very useful tips for MBA aspirants
So, when you go for an MBA program, then you need to make sure that you opt for the one-year post-graduate program rather than going for the program that takes two years to finish. The reason is simple,  why would you waste your two years for a degree when you can get it in one year.
If you are worried about the lack of experience becoming the cause of you not getting a job, then you can try doing an internship for some time after completing your one year program and can gain valuable experience.   Try to get some good scholarships If you are a student who has been doing well in your academics and getting A+ grades is not something new to you, then lots of universities are waiting for the students like you.
In different countries, governments spend a large amount of money on the educational sector. Some share of this money gets used to provide meritorious students with scholarship to help them in pursuing their studies. So, you should also try to find out whether a university is giving scholarship or other types of benefits to the students.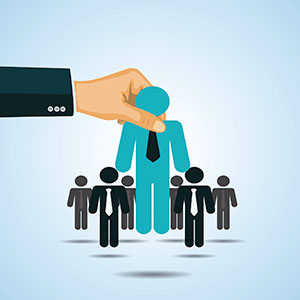 Some very useful tips for MBA aspirants
Study well for all entrance exams of Bschool Although universities admit students in most of the courses on the basis of their marks or grades at the bachelor's level, but there are some universities that conduct entrance test for the same. So, as soon as you decide on the universities you want to apply in, you should start preparing for the entrance test if there is one.
You can prepare for it from books, internet and can also talk to your seniors about the same.  So here are some important points if you want to pursue MBA in life because all these will help you and lot in easing the process of selection and admission process. This article is written by our assignment expert at Make My Assignments. For any Assignment Help contact us.
Some very useful tips for MBA aspirants
Some very useful tips for MBA aspirants
Welcome to academic-answers.net
Our professional essay writing service is
renowned for being the best there is.
Our Commitment:
*100% Original work, Authentic papers, 0% plagiarism
*Affordable prices and great discounts.
*24/7 Support
*Free revisions
*Quality work within your set deadline.
Whatsapp: +1(951)901-6064
https://wa.me/19519016064
Some very useful tips for MBA aspirants