Six Meditation Apps That Can Help You Stay Mindful
Meditation Apps for a Stress-free Life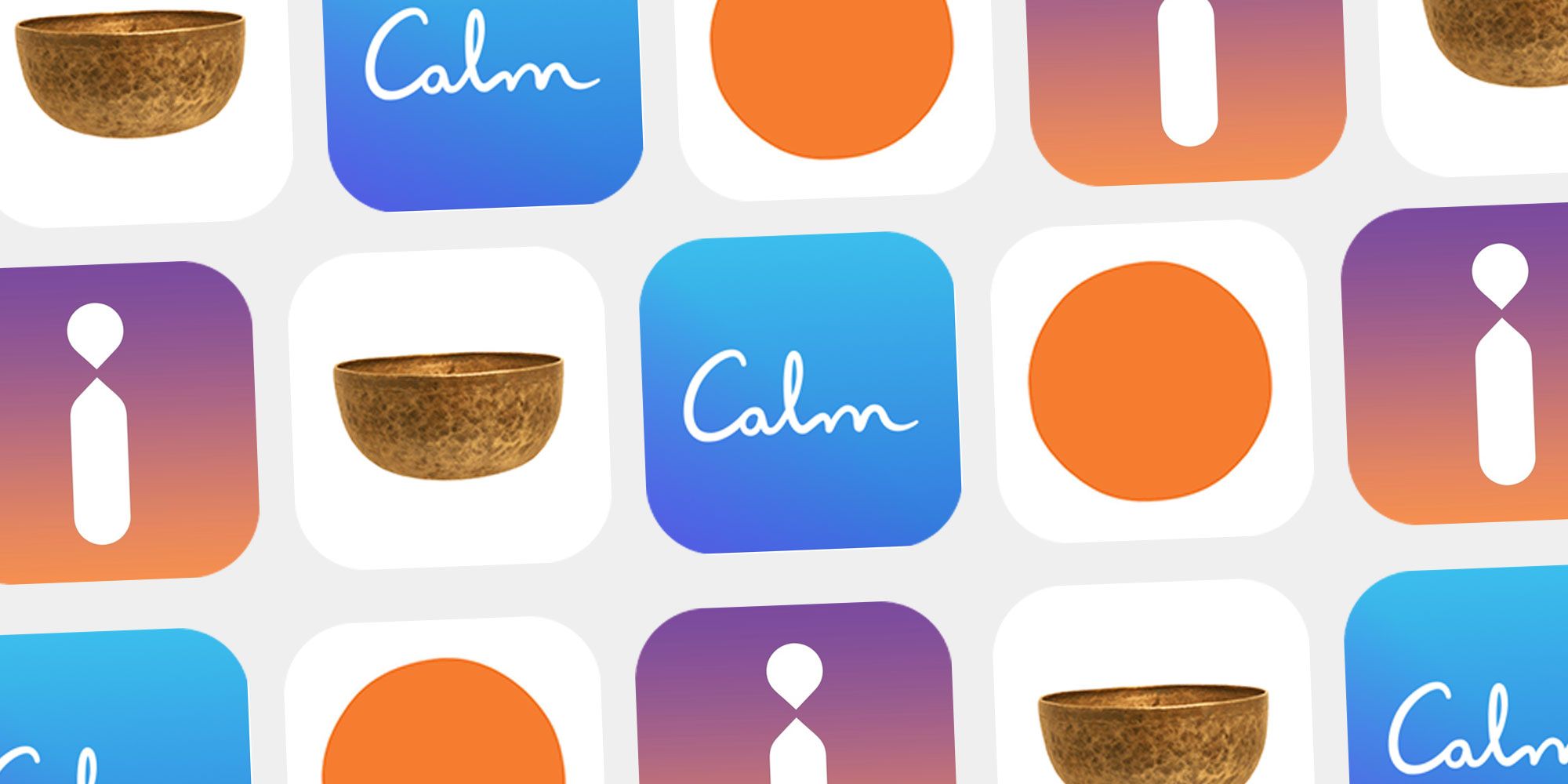 Six Meditation Apps That Can Help You Stay Mindful
08 Mar, 2018
4527 views
Facebook
LinkedIn
Twitter
Six Meditation Apps That Can Help You Stay Mindful
Stress can take a severe toll on our body and mind. It causes several health-related issues varying from heart diseases, digestive problems, to dermatological(related to the skin) ailments. Moreover, it adversely affects our cognitive skills such as attention, memory, reasoning, and problems solving.
To keep all these problems at bay, we need to practice meditation on a daily basis. It will surely promote our inner calm, improve our brain power, and help to deal with a variety of physical and mental disorders, such as insomnia, anxiety, and body pain.
Contrary to popular belief, there's no need to meditate for hours in an isolated place; with the number of meditation apps available these days, it has become easy to practice them from anywhere.
Here we have listed a few of these apps:
Calm
As you log in to this app, you might feel a sense of relaxation. Its homepage opens with the background sound of raindrops. The app offers many free meditation lessons. Plus, you can also try sessions on forgiveness,loving-kindness, or the body scan.
Moreover, you can set a timer for silent meditation. The most interesting feature of this app is that it offers bedtime stories for adults that can help you sleep better.
 Meditation Apps That Can Help You Stay Mindful
Stop, Breathe & Think
Unlike normal meditation techniques that expect you to isolate from the surroundings, Stop, Breathe & Think helps you get acquainted with mindfulness first. It offers you a complete session on the benefits of staying mindful, and techniques to improve this skill. Moreover, it also provides a complete guide to the neuroscience of cognizance and the physiology of stress.
This app provides nearly 30 free sessions, most of which focus on using the technique of breathing to connect the body and mind. If you use this app on a regular basis, then you can check the progress page that keeps track of your mental ability.
Aura
Aura offers personalized meditation lessons to every user. It initially takes all the relevant information, such as age, height, weight, and how stressed, optimistic, and interested in mindfulness the person is. It also offers you customized yoga sessions as per your mood. If you liked a particular session, then you can save it to your library for later.
In case you feel too stressed, you can listen to relaxing music or try the Mindful Breather feature, where you synchronize your breath to an animated circle that expands and contracts gently.
Buddhify
Despite its name, the app has no relation with Buddhist meditation practices. It is especially good for people who lead a routine life. The app offers customized meditation techniques for taking a break at work, waiting at the bus stop, cooking in the kitchen, or walking on the footpath. It also allows you to select the meditation duration as per your convenience.
 Meditation Apps That Can Help You Stay Mindful
Timeless Meditation
The Timeless Meditation app uses the traditional yogic practices of meditation. It offers a comprehensive guide to the power of mind and how to improve it. On the bottom menu, you can choose from various meditation sessions that vary from 8 minutes to 32 minutes. Moreover, this app makes it easy to set goals and track your progress.
Walking Meditation
As the name suggests, this app provides walking meditation for people who hardly get any time to sit and relax. Most of the practice sessions that it offers are simple to follow. It also provides lessons on training your mind to meditate irrespective of the place you are and activity that you are involved in.
These were some of the best meditation apps that can help you stay focused, increase your mental abilities and lead a stress-free life. Well, before subscribing to any one of them, we suggest you to use their free sessions.
This will help you choose the one that suits your life and personality better. And, if loads of academic projects have left you with no time to practice daily meditations, seek assistance from us. We are one of the best assignment help service providers in the UK with hundreds of student clients from all the major universities across the nation.
Six Meditation Apps That Can Help You Stay Mindful
Six Meditation Apps That Can Help You Stay Mindful
Welcome to academic-answers.net
Our professional essay writing service is
renowned for being the best there is.
Our Commitment:
*100% Original work, Authentic papers, 0% plagiarism
*Affordable prices and great discounts.
*24/7 Support
*Free revisions
*Quality work within your set deadline.
Whatsapp: +1(951)901-6064
https://wa.me/19519016064
Six Meditation Apps That Can Help You Stay Mindful