Simple Tips to Flourish Your Creative Fluids
7 Simple Ways in Which Students Can Boost Their Creativity
Simple Tips to Flourish Your Creative Fluids
29 Aug, 2017
5254 views
Facebook
LinkedIn
Twitter
Simple Tips to Flourish Your Creative Fluids
The scientific logic behind creative mind has been subjected to intense scrutiny over the past twenty-five years by an army of researchers in psychology, anthropology, sociology, and neuroscience. And contrary to popular belief, the recent research proves that creativity is not an innate skill and in fact, it can be acquired and developed with consistent practice.
The human brain is incredibly powerful as everything that has ever come from humanity stemmed from someone's plan or idea. Despite its power, the brain is not supposed to do the things that one is not interested in doing. It will be more clear to you by understanding how the human brain works.
Simple Tips to Flourish Your Creative Fluids
Well, our brain(cranium) has two hemispheres that are responsible for developing different cognitive abilities. The left side of the brain processes things like language, numbers, and fixed concrete information. Whereas, the right side of the brain processes and controls creativity, critical thinking, and artistic ability.
Right from a small age, many people become habitual of rote learning or mugging up and thus strengthen their left side of the brain, at the cost of the right hemisphere and thus lack in creativity. On the other hand, folks who take an interest in hobbies and learn with deep understanding are the ones who can balance both sides of their brain.
As we live in a highly competitive world, learning how to stay at the top of the game by applying creativity is a valuable skill. This is because there's always someone out there looking to do what you're doing, and it is your creative skills that can make you stand out.
Simple Tips to Flourish Your Creative Fluids
Here are some simple tips that you can practice every day to train your mind to be more creative:
1) Read more
Reading stimulates the mind to think in different ways. And the more you read, the more you open your mind to new modes of thinking and thus the more creative you become.
If you, however, feel reading to be boring, then start with reading the books or articles related to your topics of interest (it can be your favorite sports or artists) and spend at least 30 minutes in reading them. In this way, you can read 1-2 new books every month without putting in a lot of effort.
2) Jot down ideas and thoughts
Jotting down everything that comes to your head including random words and even doodles ideally link your arbitrary thoughts together. Remember that innovation comes from creativity, and creativity is about how you associate with different ideas and facts.
Simple Tips to Flourish Your Creative Fluids
3) Seek out new experiences
Sticking to the subjects of your interest hinders your cognitive skills. To think outside the box, you must step out of your comfort zone and look at the scenario from a different perspective. As a matter of fact, the greatest innovators are often individuals who learn from different fields and merge them together to bring something extraordinary.
For example, Steve Jobs innovated and revolutionized technology with his unprecedented emphasis on aesthetics and user-friendliness.
Simple Tips to Flourish Your Creative Fluids
4) Be Easy on yourself
Stop criticizing yourself and accept yourself the way you are and do things to the best of your ability. Believe in yourself and don't let self-limiting beliefs block out your creativity.
5) Meditate
Meditation allows your mind to find peace as you can detach yourself from all uncountable thoughts that constantly run through your mind all the day and concentrate on your objectives. When you achieve this inner calm, it has all sorts of benefits like having better ideas.
Simple Tips to Flourish Your Creative Fluids
6) Exercise
The effects of exercise and physical activities on the mind and creativity have been studied for centuries. The scientific reason behind the fact that exercise can actually activate your creative fluids is that it releases endorphins (a hormone responsible for making you feel good) into your bloodstream.
7) Solve Puzzles
Puzzles stimulate your brain to handle a problem or challenge with a different perspective. The easier you are able to open up your mind to new ideas and new approaches, the more likely it will be that you become more creative.
Hope you are now well aware of the various things that are essential for developing a creative mindset.
If you are not able to practice all these activities due to the lengthy academic projects, then you can take help from our expert academic writers who not just hold the highest qualification in their specialized subjects but also have more than 5 years of experience in assignment writing for students studying across the various universities worldwide.
Simple Tips to Flourish Your Creative Fluids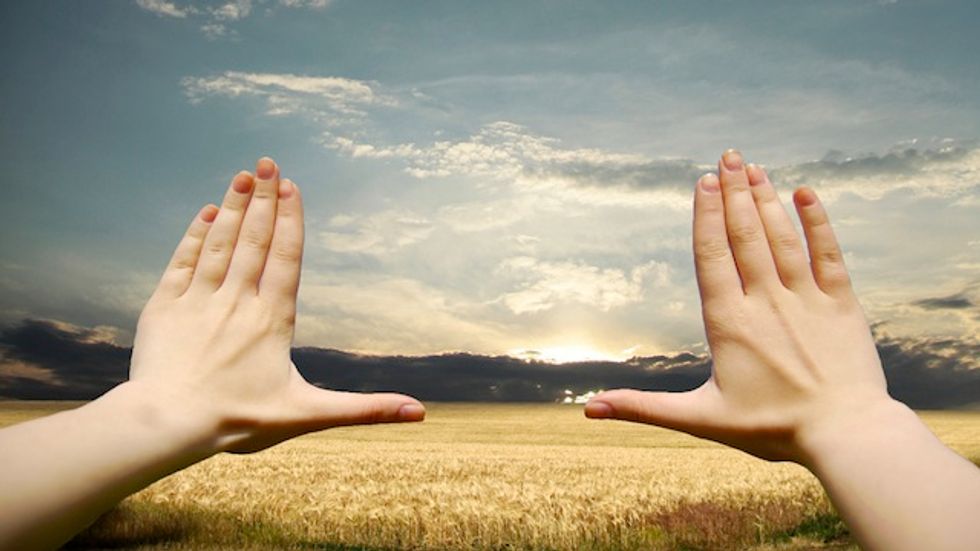 Simple Tips to Flourish Your Creative Fluids
Welcome to academic-answers.net
Our professional essay writing service is
renowned for being the best there is.
Our Commitment:
*100% Original work, Authentic papers, 0% plagiarism
*Affordable prices and great discounts.
*24/7 Support
*Free revisions
*Quality work within your set deadline.
Whatsapp: +1(951)901-6064
https://wa.me/19519016064
Simple Tips to Flourish Your Creative Fluids