Seven Ways to Boost Self-confidence at Work
How Can You Boost Your Confidence at Work
Seven Ways to Boost Self-confidence at Work
10 Jul, 2018
4622 views
Facebook
LinkedIn
Twitter
Seven Ways to Boost Self-confidence at Work
Norman Vincent Peale once said that "Believe in yourself! Have faith in your abilities! Without a humble but reasonable confidence in your own powers you cannot be successful or happy." And, he couldn't have explained the importance of confidence in a better way. Although you need to have it for everything, when you are at work, then it is even more essential.
This is because self-confidence not just makes you efficient but also improves your decision making. And, keeping this in mind, our writers have come up with seven ways that can help you with it. Have a look:
Seven Ways to Boost Self-confidence at Work
Get Out of Your Comfort Zone
When we come out victorious from a task that seemed difficult to us in the beginning, it boosts our morale. So, when at work, you should volunteer for something that is out of your comfort zone. You can sign up for a project that seems like a stretch or volunteer to present or speak at a public event. This will improve your self-confidence as well as your other skills.
 Ways to Boost Self-confidence at Work
Visualize Yourself as the Person You Want to Be
We are what we believe us to be. So, you should put yourself in the shoes of the person you want to be. You should visualize how would you approach a situation if you were at that position. Suppose you want to be an executive, then talk, dress and act like one. Get into the character. This will not just increase your self-belief but also provide you the head-start for your journey to reach the level you want to.
Analyze Your Capabilities
The most common thing that makes one feel more confident is knowing about their competencies. Once you acknowledge them, it will increase your faith in yourself. So, what should you do is that you can write down all the skills you bring to the table and analyze them. This will help you understand your strengths, and you will be able to do your work with aplomb.
 Ways to Boost Self-confidence at Work
Make Your Own Environment
Surroundings matter a lot at workplace, and you can't be sure to get one according to your needs. But, this provides you with a chance to reshape it the way that matches your requirements. In the process of doing so, you will boost your morale. So, you should work with your team, share your values with them and over time you will attract people having similar values which will create an environment in which you will enjoy working.
Make People Believe in You
When someone has faith in you, then it automatically makes you believe in yourself too. So, if at work, you get a chance to help your peers with something, then use that to make them see your good side. Once they realize that you are a problem solver, they will show confidence in you. And, with this, you will be able to achieve your true potential which will increase your self-belief.
 Ways to Boost Self-confidence at Work
Act Like You Know It All
The most common thing that dents our self-confidence is the fear of failure. You need to overcome it to recognize your qualities. And, to do that, you should act like you know everything that is required to solve your problem. Such a mindset will provide you the much-needed boost to take more risks which in the process help you deal with your fear of failure.
Be a Guiding Light
When you teach others about something, it helps you to develop your skills in a much better way and also boosts your confidence. This is because, when you take responsibility of a person you try to give your best to them, and this helps you get the best out of yourself too. So, be a guide to someone new at the work, it will improve him as well as your skills.
Confidence is the key to success and you need it everywhere including your workplace. But, before your job, you need to finish your degree, and that depends on your dissertation. And, writing one is not certainly a piece of cake. so, it's better to ask for assistance from professionals and avoid stress. And, we are the saviors you are looking for that can get you through one of the most crucial documents of your life. Our expert writers who offer dissertation help will make sure to go an extra mile to make your paper perfect. So, just get in touch with them and make your dissertation amazing. All the best!
Seven Ways to Boost Self-confidence at Work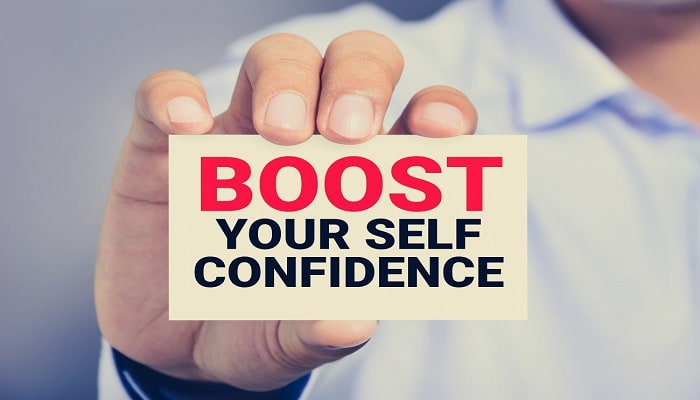 Seven Ways to Boost Self-confidence at Work
Welcome to academic-answers.net
Our professional essay writing service is
renowned for being the best there is.
Our Commitment:
*100% Original work, Authentic papers, 0% plagiarism
*Affordable prices and great discounts.
*24/7 Support
*Free revisions
*Quality work within your set deadline.
Whatsapp: +1(951)901-6064
https://wa.me/19519016064
Seven Ways to Boost Self-confidence at Work