Revision Policy
Revision Policy
We are proud of our qualitative academic assistance. From our revision policy, we are always ready to revise any text material in case it doesn't meet your requirements. If your request for revision meets terms listed below, we will revise the text material three times without charging you money.
Instructions:
Instructions provided by you for revision shouldn't conflict your initial instructions. If our Quality Assurance Department decides that text materials fully satisfy your initial instructions, your revision request will be rejected.
Submission:
To submit a request for revision, click "Send for revision" button before the text material is approved. You can find this button on the page of your personal account. We suggest viewing the document in detail using the preview function before you decide to approve an order.
If you have some technical problems and so cannot see the text material clearly in the preview mode, contact our Customer Support Representatives and ask about possible solutions. If you approved the order, but it needs to be revised, contact our Customer Support Representatives and provide them with all necessary instructions for revision.
You have to provide them with instructions during the appropriate period of time. Otherwise, your order may be not sent for revision.
Deadline:
Revision may be requested at any time before you approve the order. You also have seven days to ask for are vision in case your order has been approved. In case the order exceeds 20 pages, you can request a revision within 14 days from the approval date. If the first version of the order was delivered on time, the entire order will be also considered delivered on time.
Number of revisions:
If revisions meet requirements listed above, we can complete three revisions for free. You are not limited regarding the number of instructions in your message. If your instructions on revisions don't meet the requirements listed above, or in case you have already used three free revisions, you have to create a new order for proofreading/editing of the text material.
In this order, you must clearly specify all changes that you want to be made. Note that you have to approve the revised text materials within 14 days from the moment when the revision was completed. This period of time is calculated from the moment when the last version was uploaded to the page of your personal order.
The text material or its parts are automatically approved after this period of time.
Though this rarely happens, Academic-Answers.net revision policy guarantees a 100% money back. This happens in case all our revisions will eventually fail to meet the desired quality.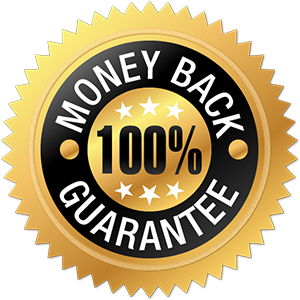 Read more at: https://academic-answers.net
Revision Policy
Welcome to academic-answers.net
Our professional essay writing service is
renowned for being the best there is.
Our Commitment:
*100% Original work, Authentic papers, 0% plagiarism
*Affordable prices and great discounts.
*24/7 Support
*Free revisions
*Quality work within your set deadline.
Whatsapp: +1(951)901-6064
https://wa.me/19519016064
Revision Policy