Reasons for getting Poor Grades in Academics
Reasons for getting Poor Grades in Academics
Reasons for getting Poor Grades in Academics
As an aspirant you must be worried about how to score well in academics, diving you into the situation full of fear and anxiety-stricken nights, where you could hardly focus on things well with great admiration and attention. Well, this is something that bothers most of you out there, and a little bit of stress factor and nervousness is a juncture that brings things together in coordination.
For scoring well in academics, you put forth every conceivable step and effort towards development, but at times, you still fail miserably, ending up with low confidence fact and scores. Let me tell you of why it is important to score well in academics. Here's the reason for it- A low academic score will take you to no fixed place or destination in your profession.
You would be forced to do things which you might not like and might as well are an opposite reflection of what you wanted out of your life. For a great job and phenomenal monetary support, you must make an effort for a decent score in academics, instead of diving yourself into the pool full of disappointment.
Reasons for getting Poor Grades in Academics
However, if you have a focused aim in your life of how you want to manage all the things coherently, you must first comprehend the reasons for scoring low grades in academics. You can think it of as a mere disease, which can be dealt well with totality if the underlying driver is distinct about being obscure in life. So, here are some reasons that can help you comprehend the fact of scoring low in academics or what are the reasons that make you lethargic towards achieving good grades in academics.
Take a look at this blog to know more about it-
Absence of direction and focus
Students are not well aware of what to do in life, how to manage things or when to perform something. In the wake of finishing their school at the earliest, they go for some foggiest ideas or options that doesn't suit well with their abilities and skills. Sometimes, peer pressure or parental decisions force them to pick up a subject, which doesn't exactly measure up for them.
Reasons for getting Poor Grades in Academics
This is where they lose direction in life, and its the most important phase for them to seek guidance and support from someone experienced. When you enter a zone, which isn't lined up with your fantasy or thoughts, rather with control, your grades degrade eventually. So, in order to handle such issue, you must go for an appropriate decision in life.
Laziness and procrastination
How to score well in academics? Well, languid individuals don't have the right to ask this. So if you want to accomplish something in your life by scoring well in high school, you must be dynamic, both intellectually and genuinely.
Reasons for getting Poor Grades in Academics
Low confidence
Lack of confidence is the stage, where you end up scoring real bad in life. Likewise, if you are not in the good terms with the subject you study, then the confidence aspect decreases eventually, without even noticing. So, it's very important for every individual to look out for reasons that can help them support their studies and boost confidence in life.
Difficult subjects
Difficulty level in any subject additionally turns on the switch into a deterrent factor in accomplishing passing marks. When you choose a difficult subject for study, scoring great gets more intense. Apart from this, you also face inconvenience in making your academic projects, assignments, and other essential things.
Reasons for getting Poor Grades in Academics
Arduous study environment
Inappropriate or difficult study environments have a negative impact on your grades. At times, students get involved in doing part-time jobs or training during their academic year to satisfy their personal and financial needs. And because of this, they do not get enough opportunities to study and prepare themselves for exams. In the end, they end up scoring bad grades in academics. So, these were some essential reasons or pointers that you must consider if you are focused enough to score well in academics.
These reasons obstruct the planning structure of your academics, and you end up scoring poor grades in tests. So be careful while making important decisions in life. Apart from this, you can also avail online academic help service whenever you get stuck with your academic project or assignment. Just give a call or drop a simple email for it and we'll assure you to provide expert help from professionals.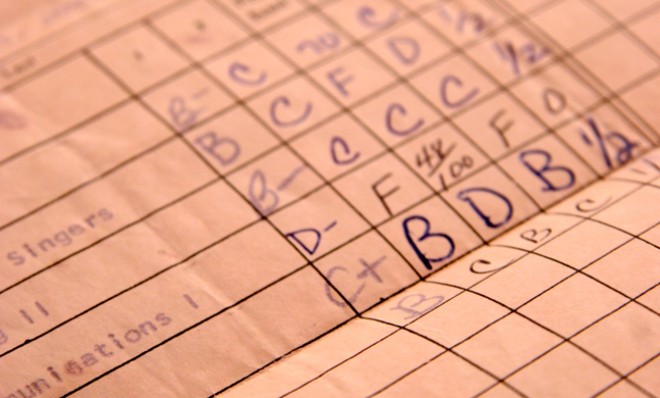 Reasons for getting Poor Grades in Academics
Welcome to academic-answers.net
Our professional essay writing service is
renowned for being the best there is.
Our Commitment:
*100% Original work, Authentic papers, 0% plagiarism
*Affordable prices and great discounts.
*24/7 Support
*Free revisions
*Quality work within your set deadline.
Whatsapp: +1(951)901-6064
https://wa.me/19519016064
Reasons for getting Poor Grades in Academics