Photography: Know How to Build your Career Behind the Lens
How to pursue your career in photography and become a professional photographer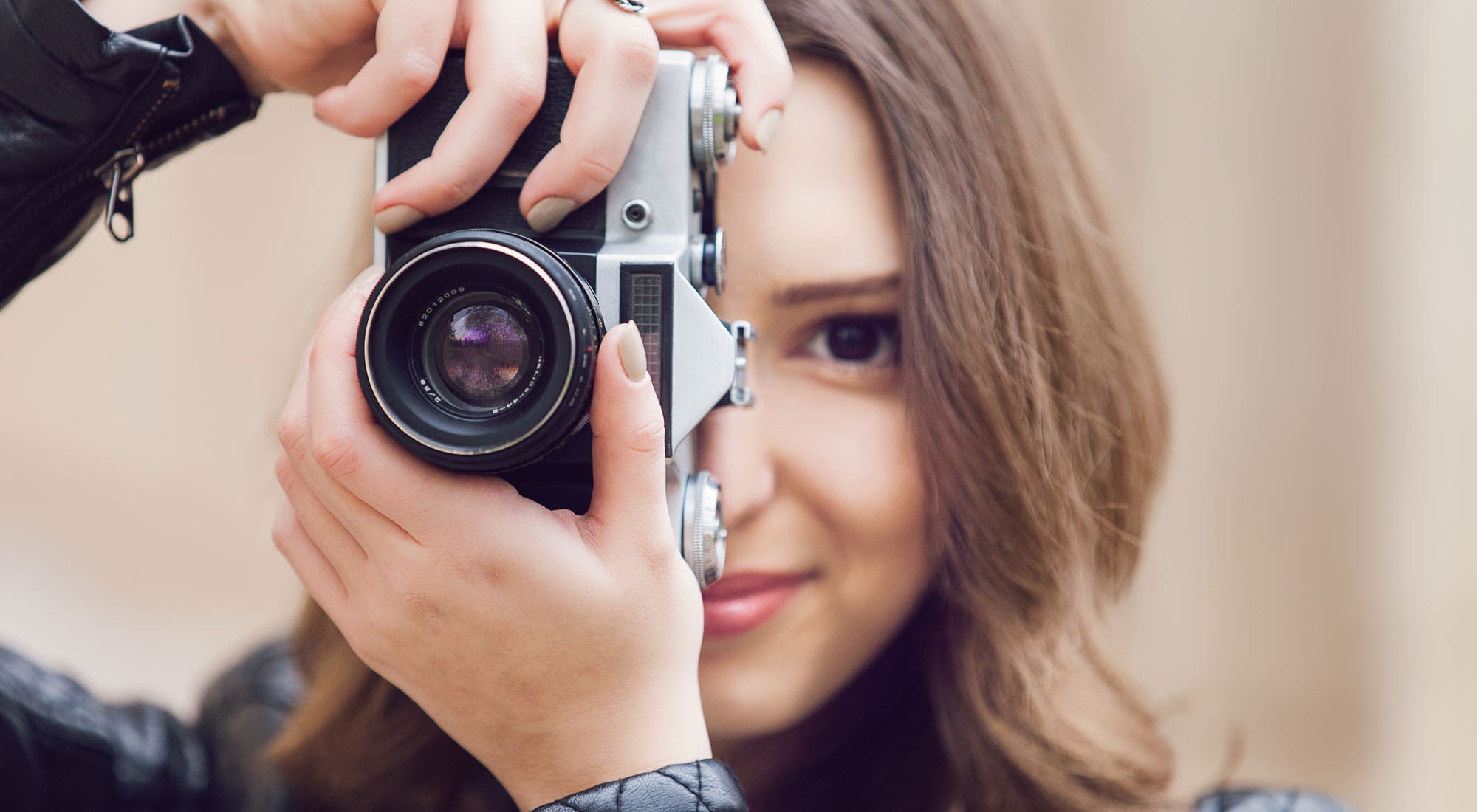 19 Jul, 2018
4043 views
Facebook
LinkedIn
Twitter
It is going to be around 200 years when the first photograph was captured in 1826.At that time, the first image was obtained on a silver-coated copper sheet. And now, technology plays an important role behind a high standard photograph.
Photography has now become a universal tool for conveying a message without even using a single word as a picture is worth a thousand words. However, writing the caption on a photograph can make it more meaningful in today's attention-seeking digital market.
Nowadays, a career in this field can be a good choice as the demand for professional photographers has increased significantly, from journalism, graphic designing, social media management, e-commerce to every field. Here are the steps for you to follow.
1.Join a digital photography course
If you already know the basics of photography, then it is a good thing because many people do not understand the science behind how a digital camera works, what techniques it has and its functions. Knowing these things can be helpful if one wants to pursue a career in this field because knowledge is something that can give you the ultimate shots of your life.
There are many institutions around the world which are offering both in campus, online courses in photography for distant students. Joining any of the course from a reputed organization will surely help you in enhancing your photographic skills.
2. Decide your field
Photography now has a variety of areas where you can hone your skills. All these fields require different types of knowledge. So, choose wisely in which field you are more interested, which skill set you have, and keeping it in focus, select your specialization. However, as a beginner, you can choose different fields to know what they are offering you and how much interest you have for a specific area. You can choose:
Portrait photography- Mainly focuses on people's face and expressions.
Industrial photography- If your interest revolves around machines, robots, then you can choose to explore your career in this area
Aerial photography- If you love capturing shots from high places to get the broad-view, go for it.
Wildlife photography- Coming face to face with a wild animal might be daring for some people, but if it does not scare you at all, then you can choose this field.
3. Do an internship
Internships are a great way of learning, experiencing things while performing the tasks related to your field. Some internships will get you paid and some may not, but you will garner so many skills, which will ultimately help you in advancing your career professionally.
Before joining a media organization, it is recommended to join an internship programme in the relevant field. As photography is a practical job means, you will learn only when you practice consistently. After developing a firm grip on the relevant skills, you can apply for jobs, such as graphic designer, magazine feature editor, press photography, advertising, photojournalism, etc.
4. Grab an entry-level job
It is an excellent choice if you want to start your career in photography. As you will get money for your work and a professional environment which can be useful in boosting your knowledge, skills and in making yourself more professional. You will learn a number of things right after joining an organization. All you need to do is write an outstanding resume and go for interviews. Show the interviewing committee what you can do behind a lens.
Pursuing a career in photography might be a wise decision, as it is still an emerging field. If you are a beginner, then there are so many courses which will help you land the job of your choice. All you need to do is make your basics strong and use suitable equipment while learning, as photography is a practical field.
In case you are having trouble in writing your assignments, and if you want photography assignment help, you can get in touch with us. Our well-experienced team of writers, proofreaders and editors is determined to assist you in the best way, so that your focus remains on capturing the moments rather than writing assignments.
Photography: Know How to Build your Career Behind the Lens
Welcome to academic-answers.net
Our professional essay writing service is
renowned for being the best there is.
Our Commitment:
*100% Original work, Authentic papers, 0% plagiarism
*Affordable prices and great discounts.
*24/7 Support
*Free revisions
*Quality work within your set deadline.
Whatsapp: +1(951)901-6064
https://wa.me/19519016064
Photography: Know How to Build your Career Behind the Lens