Online Essay Checkers.
Online Essay Checkers.
Online Essay Checkers are some of the most useful tools available in the internet especially to those involved in writing of either academic or informative papers. They are mainly created to help make it easier to proofread your work before submitting to the necessary authority. Some of them are basically plagiarism checkers, that is they are meant to check for instances of plagiarism in the work presented. Plagiarism is use of another person's ideas or words in your work, making them seem like they were originally your own, without crediting the source from which they were obtained.
Online Essay Checkers
Benefits of using online essay checkers.
These tools have been made to make it easier to review your essays and paper after completion of the writing process. They mainly do the following:
Highlight issues such as incorrect use of grammar, punctuation, spelling and other errors that could easily evade your attention then corrects them coming up with a better written paper
Help the writer identify the mistakes they mainly make hence they are cautioned to watch out better for them during their future writings
Due to the elimination of errors made during writing, it makes it easier for the lecturer to understand what is being communicated in the paper you submit
Help provide more confidence in students and writers as they hand in their papers as they are no longer anxious about whether they have made any grammatical or spelling mistakes which could lead to questioning about their level of education
Help writers and students time that they could have had to spend going through their pieces of writing and hence they can therefore make use of that time to do something else equally constructive, for instance, a student with assignment papers to write and an exam to read for can just complete writing the papers, have them checked by the online essay checkers, as he/she proceeds with their studies in preparation for the upcoming test
Improve the writing skills of both students and writers. Despite the fact that not everyone is a born writer, it is a requirement for every student to learn how to express their ideas, thoughts and results of research they carry out in writing. The online essay checkers ensure that this is accomplished by giving quality output for all pieces of witting they are presented with. This enables students to have a better time writing their papers since they know that they have a reliable tool to aid at their disposal.
Online Essay Checkers
Reasons for using the checkers
Most students and writers have anxiety concerning the quality of work they present especially when they are writing in a language which turns out to not have been their first language
Since the online essay checkers seek to check and correctness of words used for instance use of correct spelling, students and writers are more willing to venture more in making use of a broader variety of vocabulary
It makes essay writing fun as writers can now stimulate their imaginations and build on their opinions, express them without fear of making grammatical mistakes during the writing process
Online Essay Checkers
Examples of some of the best online essay checkers
Grammarly
This is a free grammar check app offering one click grammar fix, spelling error corrections and suggestions for better phrasing.
The app version can also be downloaded, although it requires to drag an essay file to the app itself. There is also a paid version with more in depth checks for word choice, plagiarism detection, inclusive language and formality checks. Its interface can however be crowded in small text boxes.
ProwritingAid
This is a grammar and plagiarism checker software designed to help with grammar issues, style problems, spelling-checking and basic editing and other learning tools meant to teach about grammar mistakes and improve writing skills. You can either choose to make use of the free checker via web app and an extension downloadable with a browser for basic spelling-checking purposes.
It is also used by marketers to ensure tone used for a particular brand remains same. Its web app is however quite limited as most options are locked behind paywall.
AntiDote
This is a software available in both Android and IOs apps, which looks for spelling as well as grammatical errors and problems related to sentence structure including repetition and poor verb use which are underlined. When you hover over the underlined issue, the software explains why there is a problem instead of providing a replacement. It however I slower to use than Grammarly.
Ginger Grammar Check Tool
This is a free, simple web app built to serve as a grammar checker for confident writers with the need to check a paragraph or two for spelling errors, accidental typos and grammatical errors. this is done dropping the paragraph(s) of concern on its editor , then gamma corrections are sort and corrected after which you copy and paste back your cleaned text to your essay.
Google Docs Grammar Checker
This is a grammar checker that work hand in hand with Google's spell-checker tool to ensure your work is mistake free. This software is free for use. When Google Docs is set for the write language, it quickly and effectively checks and underline grammatical errors in blue. You can therefore click on the underlined word to choose the correct replacement from the list it provides.  It however cannot be used to check essays unless they are opened in Docs.
Analyze By Academic Help
Was specifically designed to help college and high school students as well as bloggers to improve their essay work as it checks grammar and proper spelling. It also offers advice on important issues such as organizing paragraphs, getting rid of white space and other formatting insights which could lower grades for students. It is however faced by the challenge of not being able to detect some new formatting issues
Outrwrite Plagiarism Checker
This plagiarism checker is helpful as it helps avoid appearance of plagiarism which can be common especially when writing about a common subject. Its basic version is free to use but the pro versions have a cost of #8.95 a month attached.
It supports multiple variations of English, i.e. Us, UK, Canada. It also allows for user to tailor suggestions based on increasing or reducing word count. It however doesn't offer much in correcting other grammatical aspects.
The guide above provides enough details to help you choose the most appropriate online essay checker to meet your proofreading requirements. It is now up to you to pick out the one you wish to make use of.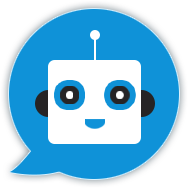 Online Essay Checkers.
Welcome to academic-answers.net
Our professional essay writing service is
renowned for being the best there is.
Our Commitment:
*100% Original work, Authentic papers, 0% plagiarism
*Affordable prices and great discounts.
*24/7 Support
*Free revisions
*Quality work within your set deadline.
Whatsapp: +1(951)901-6064
https://wa.me/19519016064
Online Essay Checkers.