General template of Technical Reports
General template of Technical Reports
Technical reports are generally presented in the form of some documents that describe the process, progress or results of scientific or technical research. Students who pursue their career in the engineering field are often told to write such reports for their academic assignments and other purposes. The technical report writing process also includes some recommendations and conclusions that can help other researchers compile their research paper based on past studies.
General template of Technical Reports
These kinds of reports are considered as a form of grey literature because they rarely undergo any comprehensive independent peer review before publication. These reports are a great source of information in the technical and scientific field. Therefore, they can be written for both the wider or internal publication. However, each kind of technical report follows the general template for writing, especially when we talk about the academic ones.
Here, in this blog, we have presented a chapter-wise description of the general template of technical report writing. Note that your evaluator might present a different format each time you compile one, but every permutation possesses the similarities with the general version presented here. Take a look at this blog, to know more about it-
General template of Technical Reports
Transmittal Letter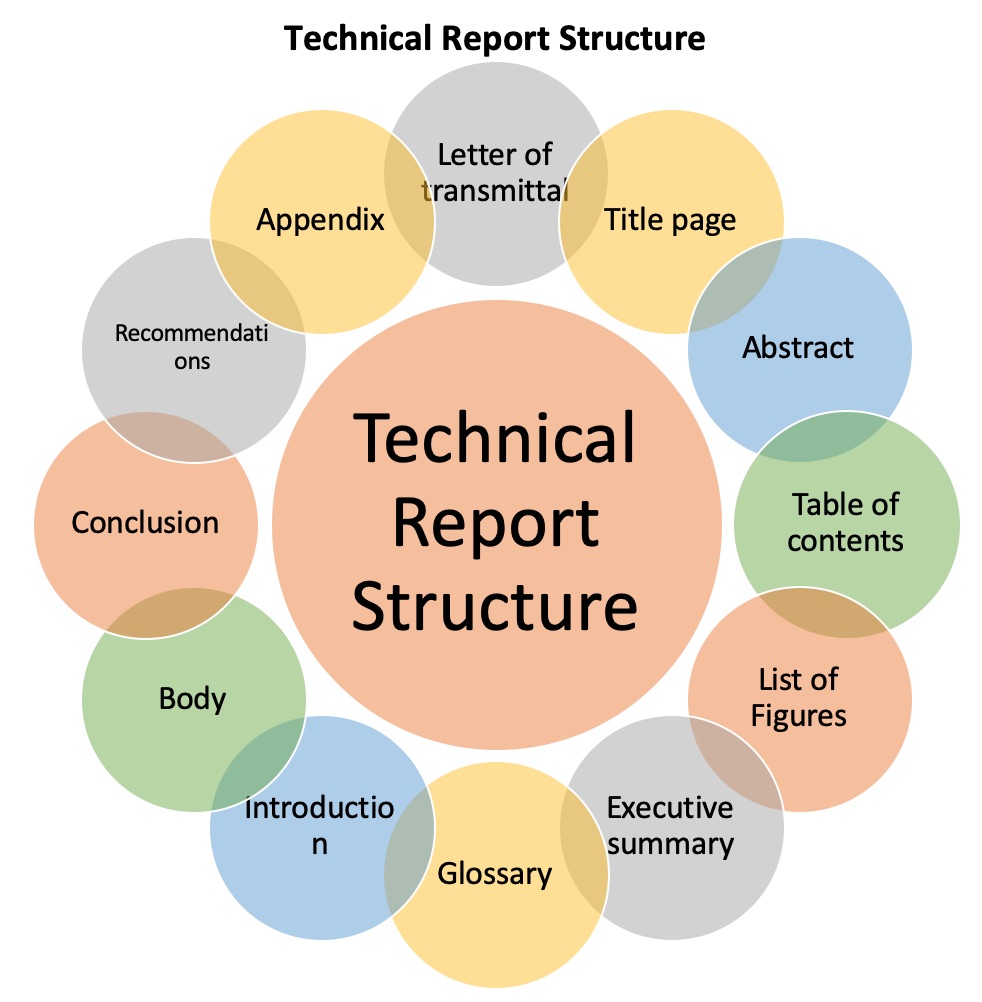 The letter of transmittal is written for a courteous gesture, especially when its for official purposes. Here, you address the client and include the name of the author, along with its specified purpose and affiliations.
Abstract This is the section where you summarize all the key information for your content. Make sure that you mention all the details of your research, along with other essential necessities like methodologies, results and discussions in brief. Try to wrap everything up in a brief manner, with minute details. Also, ensure that the word count is kept within 500 words.
Table of Contents The table needs to list all the chapters in your report along with proper page numbers. Add subheadings in every column to make everything look easily understandable and presentable.
General template of Technical Reports
List of Tables and Figures You must list all the figures and tables sequentially in this section. Label them properly so that you can use those labels to list things consecutively.
Acknowledgements As the name itself suggests, you must give credits to each one of them who have helped you out with the report writing process. This is where you acknowledge all the contributions and mention the correct information sources that you referred to for writing.
Introduction The introduction section must deliver all the adequate background information, with all the necessary technical data and facts. Make sure that you also mention all the vital concepts associated with your research work to illustrate what technical skills you acquire.
General template of Technical Reports
Experimental Details This section must deliver all the details regarding your research and experimental process in a concise manner. All this information should be presented in a paragraph or list form or combination of both of them.
Discussions and Results As you present all the raw data and facts in the body section, this is where you present all the auxiliary and intermediate results. Since this section displays your knowledge and skills for writing, make sure that you craft it with perfection.
Conclusions and Recommendations Under this section, you are told to present strong arguments and statements for greater emphasis. Here you must explain the usefulness of your report and the methods employed for it, along with proper suggestions to perform further research on the topic.
References Universities are strictly against the practice of plagiarism, which is why students are often told to write original and authenticated content. At times, you might want to include a part or section from other person's content, but it would only work if you cite the source properly with the author's name and publication. This is why citation and references are considered to be an essential source of a research paper. You must cite all the sources properly in your paper, following the specified citation guidelines.
Appendices All the raw data and facts obtained during the experimental stage must be collected in this section. Experimental details and supporting facts from appendices should be kept enough for others to be used later for citation purposes.
Before you begin with the writing process of your report, make sure that you go through all the details and information mentioned above and imbibe them to master the tricks for writing a perfect technical report. Apart from this, if you need any kind of academic help for your assignments or projects, feel free to contact our online academic writing services for professional help and guidance.
General template of Technical Reports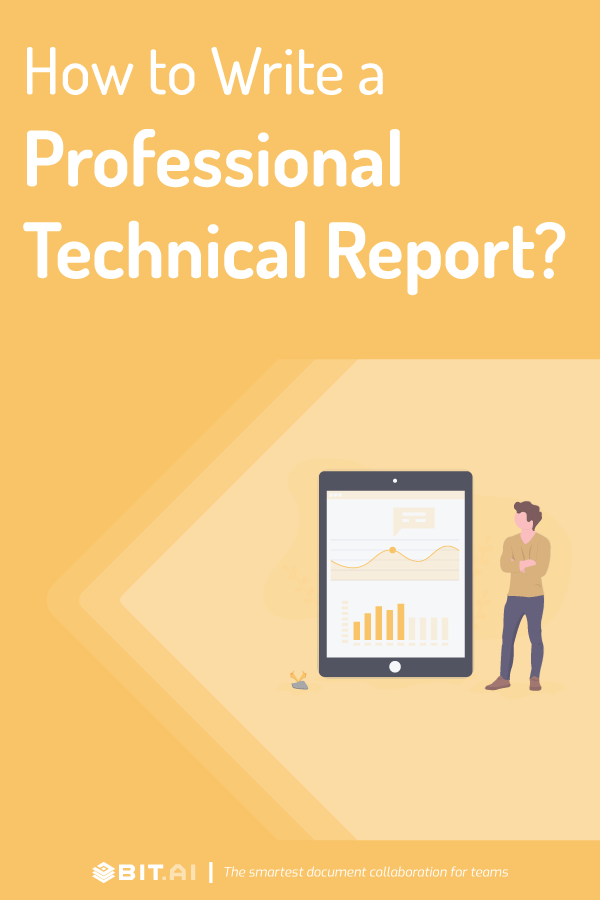 General template of Technical Reports
Welcome to academic-answers.net
Our professional essay writing service is
renowned for being the best there is.
Our Commitment:
*100% Original work, Authentic papers, 0% plagiarism
*Affordable prices and great discounts.
*24/7 Support
*Free revisions
*Quality work within your set deadline.
Whatsapp: +1(951)901-6064
https://wa.me/19519016064
General template of Technical Reports