5 Factors a Student Should Consider Before Choosing a College
Considerable Factors While Choosing a College
5 Factors a Student Should Consider Before Choosing a College
28 Aug, 2018
4142 views
Facebook
LinkedIn
Twitter
College life plays an integral part in everyone's career as it will give you a chance to explore your talent and some lifetime memories. Everyone doesn't get such an opportunity, and if they are getting it, they should grab it. But they should always keep several factors in mind before choosing the best college. These are points of consideration, such as where they want to study, where their parents want them to study, or even where their friends have plans to attend.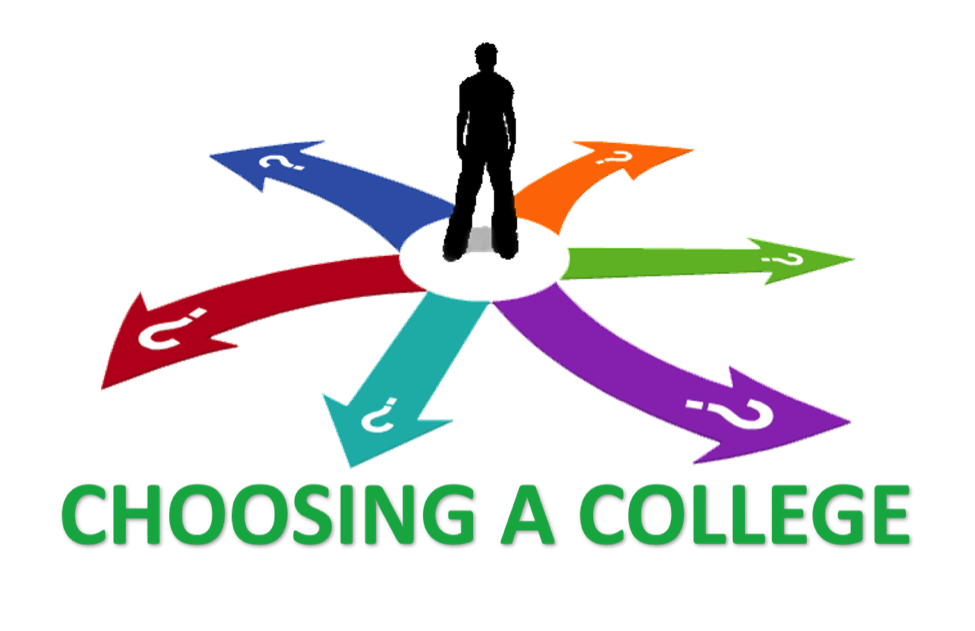 5 Factors a Student Should Consider Before Choosing a College
It's important because on the basis of this students will be able to find out the best college according to their needs and capabilities. Here we have suggested some useful tips must be followed before enrolling in a college.
Highly Qualified Professors
The very first point which should be enquired before taking admission is that, college should have qualified professors. To get the best education, you need to study under highly skilled faculty members who do not only give subjective knowledge but also teach practical skills which are required in the real world. Besides this, it is important to know whether the teaching staffs offers quality education or not from alumni
Accreditation
A student must know before enrolling in an educational institution is that whether it is accredited by a recognized accrediting agency or not. Accreditation is necessary because it helps to determine if an institution meets the minimum standards of quality education or not. Even during placements, companies often prefer candidates of accredited universities. Most importantly, a degree from an unaccredited university will not let you land your dream job.
 Factors a Student Should Consider Before Choosing a College
Location
Location is an essential factor for any student while searching for a college. You can decide on the basis of whether you want to live in the rush of a big city, or in a rural area. If you are concerned about getting good job after graduation, choose to study in a college that is located in a city where you can find lucrative career opportunities. Yes, college academics are important, but the location is also a crucial factor that shouldn't be ignored.
Campus Placements
It's natural to feel worried about the job after the completion of college. Degree programs of some universities are more valued than those of other universities. For that, you should check the university's website or get in touch with the alumni of that particular college. Placement is a vital factor to be considered because it helps in the transition of a student into an employee.
5 Factors a Student Should Consider Before Choosing a College
Fee Structure
The next important factor to be considered before selecting an institution is whether you can afford it or not. Apart from tuition fee, you will also have to bear living expenses. Course fee depends upon the duration of the course or whether the university is private or public. The universities which are situated in big cities will have higher living expenses than the ones which are in rural areas.
At last, you should have sufficient finances to sustain you through the entire course duration.
Students often feel puzzled when they have to choose a college or university. We can conclude that the important factors which are mentioned above should need to be considered before choosing any college. All these things are important because they help to build student's future after graduation.
We understand the fact that being a student, college life won't be easy for you. You will have to deal with lots of academics projects and assignments. But do not worry as our expert writers provide assignment help online on every subject. Take our assistance and witness a humongous transformation in your grades.
5 Factors a Student Should Consider Before Choosing a College
5 Factors a Student Should Consider Before Choosing a College
Welcome to academic-answers.net
Our professional essay writing service is
renowned for being the best there is.
Our Commitment:
*100% Original work, Authentic papers, 0% plagiarism
*Affordable prices and great discounts.
*24/7 Support
*Free revisions
*Quality work within your set deadline.
Whatsapp: +1(951)901-6064
https://wa.me/19519016064
5 Factors a Student Should Consider Before Choosing a College