How to Teach Handwriting Effectively: Best Step by Step Guide
How to teach handwriting
Overview
Handwriting can sometimes be boxed into certain areas, with an emphasis on learning key words and proper handwriting. But opening our minds to what constitutes a valuable writing activity is the key to inspiring kids to be motivated to write, and not just for their school assignments.
Children should be given opportunities to write for themselves, without pressure, just for the enormous value and sheer joy the activity holds.
How to teach handwriting Effectively
Keep the following in mind as you start the exercise.
The Students should sit up straight. Their noses should be at least a ruler length away from your desk.
They should also put their feet on the floor. Place a phonebook or file under their feet if they can't reach the floor.
Ensure that they have their papers at a comfortable angle, in line with their forearm.
They should move their paper up as they fill the page.
Their pencils should be held between the thumb, index and middle finger.
Make sure that they don't grip their pens so that their hands ache. A thicker pen or special grip may help with this.
Ensure that the tables and chairs they make use of are not too big or too small. You want approximately 90° at the ankles, knees and hips and the table needs to be just above your elbow height when they are sitting with arms at the sides.
Make sure there is enough  light to avoid casting of shadows on their work.
Make sure that the students elbows are not touching their neighbors. You therefore need to think about how you position a left and right handed child next to each other
6 Tips to Teach Handwriting
Even with limited time, teaching handwriting doesn't have to be difficult. These six tips are easy to implement and will get your students using better handwriting in no time.
Start With Large Motor Movements
Few educators are advocates for worksheets and even fewer agree with using tracing worksheets to teach letter formation. Even in the early childhood setting, such as preschool, students can be taught letter formation by using large motor movements, like making large circles or long strokes with their whole arm.
How to teach handwriting Effectively
Include Handwriting in the Beginning
There is a misconception that reading is a precursor to writing. Rather, handwriting should be taught in conjunction with early reading skills. Some experts even recommend teaching letter formation as soon as a child is introduced to specific letters and sounds. This recommendation is based on the idea that kinesthetic learners will gain more from writing sounds than from only reading or listening to them.
Consider Teaching Lowercase Letters First
Because lowercase letters comprise over 90% of our written language, it makes sense to teach lowercase letters first. Doing so is empowering to children because they gain the basic know-how for writing sooner than if uppercase letters are taught first. That said, uppercase letters have more straight lines, which are typically easier for children to learn.
How to teach handwriting Effectively
Teach the Rhythm of Writing
Handwriting comes with a natural rhythm as the letters are formed. When a child is a fluent writer, the movement of the pencil is fluid and only stops at natural stopping points, like adding punctuation. Teaching children songs and chants about letter formation will help them become fluent writers.
How to teach handwriting Effectively
Alternatives to Tracing
While tracing letters is a pretty standard practice when teaching handwriting, for some students it can interrupt the flow of writing. When a child traces, he typically does so on dashed or dotted lines.
Some kids may see the spaces between the lines, rather than the lines themselves, so when tracing, the flow of writing is interrupted as the child tries to connect the dots. The child is not seeing the letter as a whole. If you notice a student struggling with traditional tracing, then have your student trace letters written in highlighter instead.
How to teach handwriting Effectively
Individual Practice Doesn't Mean Alone
Sometimes handwriting is viewed as busywork. However, handwriting practice needs to be supervised closely. Students rely on the careful guidance of their teacher to help them remember how to properly form letters, otherwise bad habits will inevitably form.
Poor formation can result in physical pain when writing, and correcting muscle memory takes huge amounts of time and effort that are unnecessary if handwriting practice was supervised to begin with.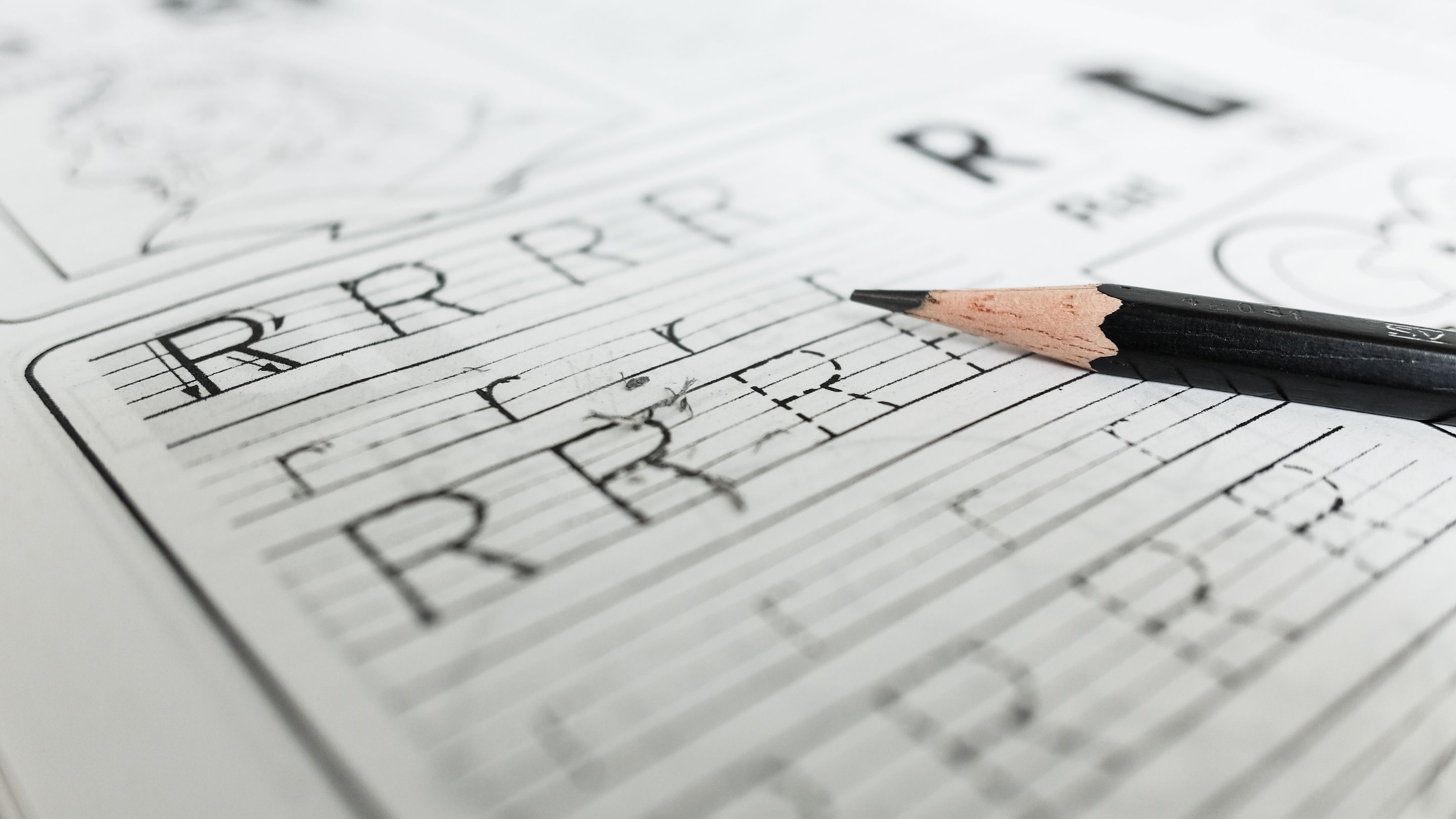 How to teach handwriting Effectively: A Step by Step Guide
Welcome to academic-answers.net
Our professional essay writing service is
renowned for being the best there is.
Our Commitment:
*100% Original work, Authentic papers, 0% plagiarism
*Affordable prices and great discounts.
*24/7 Support
*Free revisions
*Quality work within your set deadline.
Whatsapp: +1(951)901-6064
https://wa.me/19519016064
How to teach handwriting Effectively: A Step by Step Guide